The collection is based on the concept of "constriction and release". The idea serves as a physical interpretation of the experience of feeling restricted by social norms, left feeling fractured and then finally being able to freely express your true identity, once placed in the right environment.

The collection is partially inspired by Berlin's strong diversity and sense of inclusivity. At the same time it draws upon the city's unconventional lifestyle and its club scene, having deconstructed aesthetics of the dress codes of the club kids at its heart. A notable characteristic of the collection are the various straps, reminiscent of harnesses, which are placed in different position to define or in cases change the form of the garment. Another important aspect of the research was the exploration of forms that are gender-neutral and could be worn by anyone, without allowing the clothes to define that person's identity.

The element of space has always played a very important role in Dimitris ventures in fashion while coming from an architectural background. Contradicting the traditional notion of what a lookbook should look like, where a collection is being shot in front of a white-wall, that has been stripped away from all information that indicates the existence of space, thus leaving the model standing in nothingness, the idea focuses on a visual diary for the creation of a lookbook. It is important that the photos convey that fashion, despite being a form of art and a medium for self expression, is primarily about the clothes, clothes that are going to be worn – a collection transcends the particularities of its context.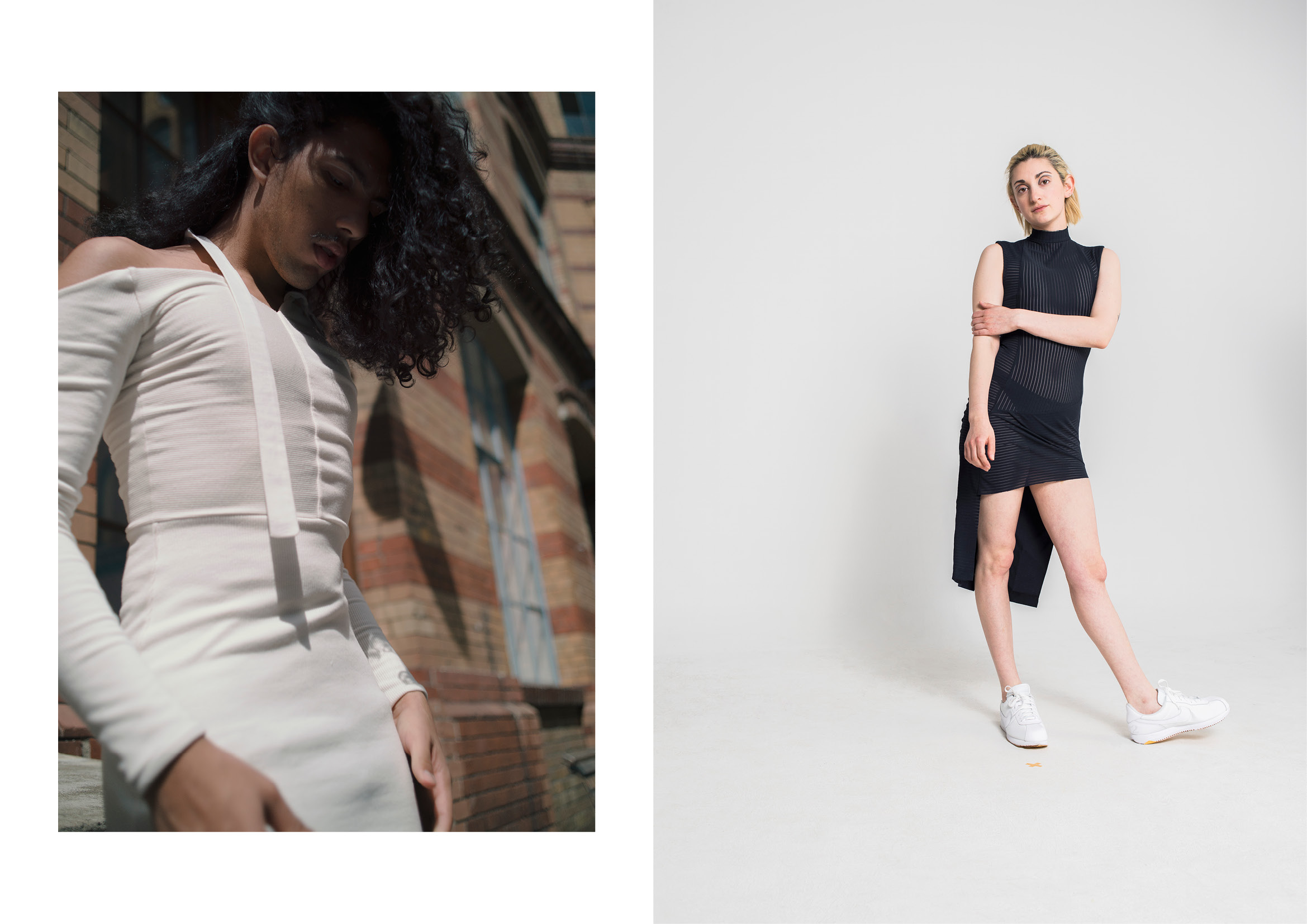 Creative Direction: Dimitris Karagiannakis
Garments & Styling: Dimitris Karagiannakis
Photography: Sven Gutjahr
Models: NEGROMA & Olive
Hair and Make-Up: Annika Jeck